Ah! Megane-sama
Full-time Meganekko: Family Names A
---
AASU Shii; AIDA Rion; AKI Natsuko; AKIMOTO Ayame; AKISATO Miyuri; Ikhny ALLECTO; Dr. AMAGI; Honami Takase AMBLER; AMANO Hikaru; AOI Kiriko; AOKI Hisae; ARASHIYAMA Sera; ASAGI Marin; ASAMI Miyako; ASAHINA Kyouko
---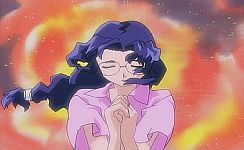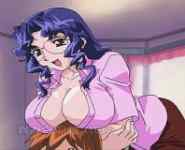 Shii Aasu is one of the seven Aasu sisters which makes up the Earth Defense Team, in the two-part OAV series Puni Puni Poemy. Shii, definitely the most "upfront" of the sisters, seems to take everything in stride, with her main goals in life being to pass her college entrance exams and to find the next resting place for her chest. Besides looking after the main character, the sisters also do their best to protect the peace in their city, with Shii's secret technique being "Earth Healing". The technique allows her to heal the enemy's heart and purge the evil from it. Its weakness is that the enemy must be in the mood for not being evil, though.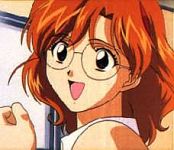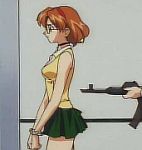 From Agent Aika, Rion is the 18-year-old daughter of Gozo, the president of the KK Company, which salvages data and objects from the largely-flooded city of Tokyo. KK employs Aika as a salvager, and Rion is her partner on missions. She's headstrong and bratty - in short, what happens when precious young girls become teenagers (thanks to the Gloryknight's Agent Aika Page for that description) - but cute nonetheless.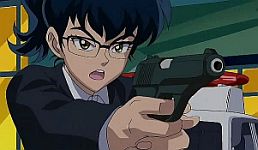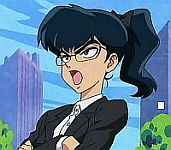 In the Re: Cutey Honey universe, Inspector Aki Natsuko is just about the only competent officer on the Tokyo police force. She has amazing shooting skills, and she is fiercely determined to protect the city from being harmed in the battle between Cutey Honey and Sister Jill's forces. Although she is initially hostile towards Honey, Natsuko's cold, professional demeanor begins to soften as she gets to know her better.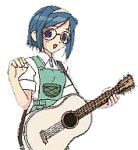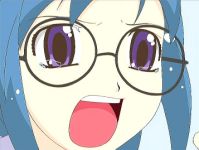 From Wandaba Style. Lyricist for the group Mix JUICE, Ayame is a former folk singer. She's a quiet, claustrophobic girl.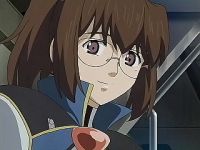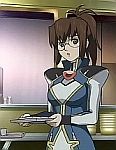 From Starship Operators. Miyuri is the sensor operator on the bridge of the escort cruiser Amaterasu. Like the rest of the crew, she knows that being thrust suddenly into war is to be taken seriously, but she has a generally cheerful outlook, in contrast to her more subdued and cynical best friend Kouzuki Shinon. As a hobby, Miyuri enjoys using the ship's sensors to conduct astronomical observations during her off-duty hours.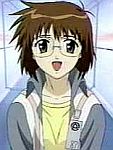 From Candidate for Goddess (a.k.a. Pilot Candidate), Ikhny is a timid and quiet Candidate for Mechanic.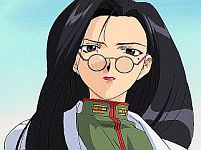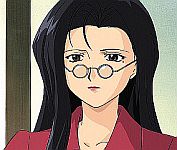 From Steel Angel Kurumi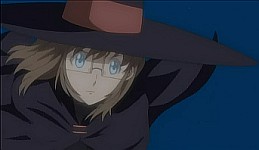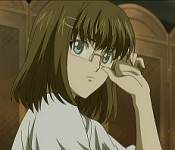 Honami is a Rental Magica (a consulting mage) with the Astral agency, despite still being a high-school student. Her specialty is Celtic magic (which she reconstructed nearly single-handedly), and she has a deep connection to Astral's president which neither of them like to discuss with others ...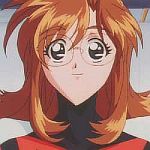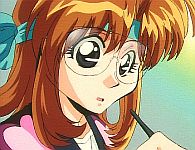 Hikaru is one of the new generation of mecha pilots: she doesn't want to make a career out of it (much like many of the other characters in Martian Successor Nadesico), but she's very, very good at it anyway. She's almost a young anime fan's dream girlfriend: age 18, height 152cm (5'), weight 42kg (93 lbs.), measurements 82-56-84 (32-22-33), she likes anime and draws her own manga, she's tried her hand at building plastic models, she's cute, reasonably smart, and kind, and she actually listens to what other people say. However, Hikaru has been in a relationship in the past and it seems that it didn't work out; she isn't interested in starting a new relationship that goes beyond "just friends".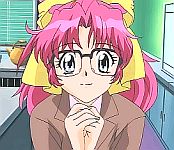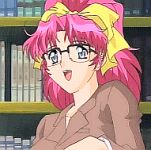 From the 18+ anime Five Card. Her teacher describes her this way: "Mimika Aobajyo, sophomore. She might as well be the school librarian, as she spends every spare moment reading. She's the dreamy type, floating about in her own dream world." Related entry: Koenji Lisa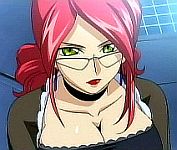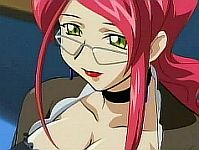 From Shinkon Gattai Godannar. Kiriko is female lead Anna's mother and chief scientist of the Godannar plan and Base Dannar. She's addicted to menthol cigarettes, and owner of an enviable cell phone.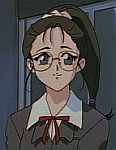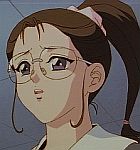 From Vampire Princess Miyu TV. When in her schoolgirl persona, Miyu the vampire is friends with the outgoing Chisato. Within Chisato's circle of friends, Hisae is probably the more intellectually oriented one, though not a geek either. Out of school uniform, she usually dresses modestly, almost a wallflower yet more outgoing than that, a nice girl. The school uniform shows more of a cute side to her. Either way, she tends to stand more in the background, pleasantly smiling, yet if there's something relevant she knows or thinks, she's not shy about speaking up. So despite her low profile, she's still as close a friend to Chisato as any of the other girls.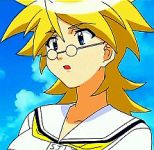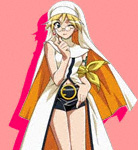 From G-On Riders - Related entries: Kurama Yuuki, Sanado Mio, Hoshikawa Yayoi, Ai, Mako, Pao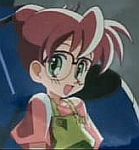 From Brigadoon. Asagi Marin was orphaned as a baby and raised by a group of tenement residents in 1960s Japan. Although she leads a harsh life in a whirlwind of part-time jobs and being teased at school for how poor she is, she never lets it get her down. When the mysterious world of Brigadoon appears in the sky and giant robots called Monomakia start attacking her, however, her life takes a turn for the strange as she fights them alongside the android knight Marin Blue. She needs her glasses at all times, and after a certain event in the middle of the series they become incredibly useful ...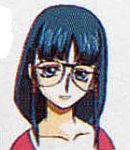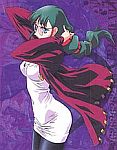 From Betterman. Medical biochemist and brains of the show. She's in her 30's but a hottie.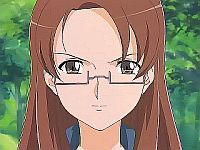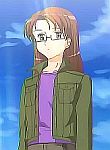 From Kita He ~Diamond Dust Drops~ (a.k.a. Diamond Day Dreams) - an amateur film director.
---
Full-time Meganekko: A B-G H I-J K L-M N O-R Sa-Se Sh-Su T-W X-Z and nicknames Others A-J Others K-O Others P-Z
Part-time Meganekko: A-K L-R S-Z Others
Other Meganekko Information Needed
Index: By character: A-L By character: M-Z By anime: A-L By anime: M-Z
---