Ah! Megane-sama
Full-time Meganekko: Family Names B-G
---
BALBLAIR Parfet; Professor BRUNO; Lewiz Teresa CAMFORD; Olivia CARLISLE; CHISAGU Koi; CHISAGU Ui; DAIJOUJI Rumiko; DOMEKI Rika; Bochard EIROTE; Apoline FARIA; Becky FARRAH; FUJIDERA Miyuki; FUJIMIYA Wakaba; FUJISAWA Yayoi; FUJIWARA Hazuki; FUKUSHIMA Kinu; GINNO Tsubasa
---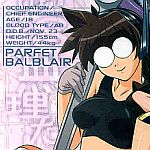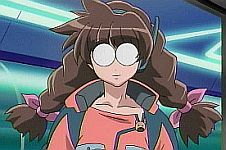 From VanDread. Parfet is the chief engineer of the all-female Mejale ship Nirvana, and (unlike several members of its crew) a shy and modest young woman, but also warm and caring.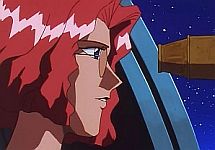 From Those Who Hunt Elves, season 2 episode 4. A half-elf (her father was human) astronomer who is highly criticized because she believes the elf world rotates around the Sun. Junpei feels sorry about how they have treated her and helps her prove her theory (even though she proves something more irrational than her original theory).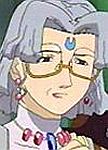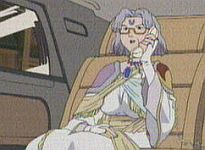 From Zoids Chaotic Century & Guardian Force. The current Republican president, Camford seems to be a pretty good ruler considering her country is at war and all peace talks have failed. Many say she's the opposite of Imperial Prince Rudolph because she has the age and experience Rudolph doesn't have yet. Her son Harmann is known to be the best soldier from the Republic.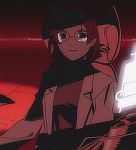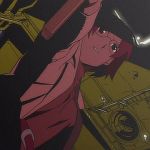 From SoulTaker. A scientist working for the Kirihara Group, Olivia is involved in research on Flickers (partial souls who look like any other person) who are hunted down and captured so she may carry out experiments on them. Despite their outward appearance, Olivia doesn't consider a Flicker to be a true human, so any suffering or even their death mean nothing to her. (At one point, Olivia complains about one 'subject' being more human than flicker; that doesn't stop her experiment.)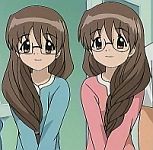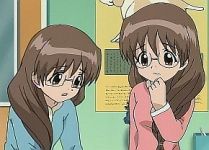 From Futakoi. In a town with more than its fair share of female twins, Chisagu Ui (left, with the square-rimmed glasses) and Chisagu Koi (right, with the round-rimmed glasses) are shy girls, helping their father out at his veterinarian practice. Related entry: Momoi Mai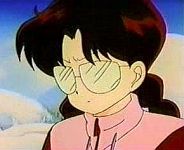 From Miracle Girls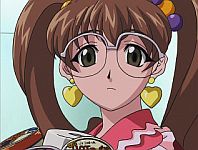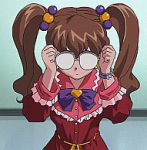 From Dai-Guard. Rika is an underage scientific and technological genius, working behind the scenes to save the world by providing upgrades for the group's main weapon. The iron health of her youth allows her to spend all her time in front of a computer, all the while snacking on something sweet, and not get fat. Despite being what one might call a nerd, she is prone to wearing girlish dresses underneath her lab coat. (She probably does it out of habit and not out of sexiness, as she remains oblivious to the attentions of the young crew chief; at her age, this is probably a good thing.) Related entry: Nakahara Chiaki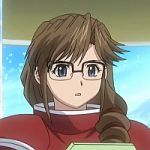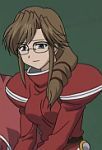 Eirote is the adjutant of Senes, the Beast Princess of Scrapped Princess. Her calm and composed formality balance the beast princess' tomboyish temper quite well. Ever since she met the young princess after being beat up by her brother the crown prince, Eirote had the desire to protect her, even though she realizes the idea is somewhat foolish by now, Senes being much stronger than her.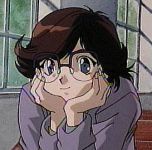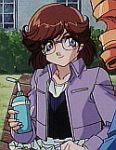 Apoline Faria is very much a side character in the anime Shamanic Princess. She is introduced in the first episode when Tiara "transfers" to Apoline's school in order to aid in her mission to find the Throne of Yord and return it to the Guardian World. Apoline is only shown about three times in this 6-episode OVA, so it's somewhat difficult to get a handle on her personality.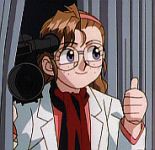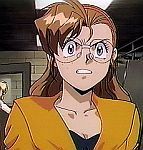 If you need to find something out, Becky can help you - for a price. She isn't quite the best professional "snoop" in the Gunsmith Cats universe, but she does know what she's doing. Becky doesn't seem to have a life outside of her work, but she doesn't mind; the more she's working, the more she's being paid ...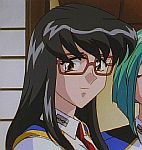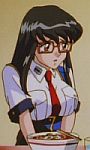 From Burn Up eXcess. Miyuki is a coworker and good friend of Rio's. Unlike Rio, she has more of a desk job than an action job, and is not part of WARRIOR, Police Town's "secret" special task force. Despite this, she is far more serious about her job than Rio, and in general a very reliable and responsible person. She is also inadvertently responsible for Rio's entry into WARRIOR, when she is kidnapped and Rio is forced to work with WARRIOR in order to save her.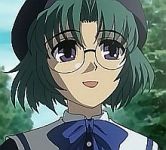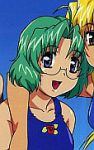 From Wind - A Breath of Heart. A quiet, gentle girl; schoolmate to Shikoin Kasumi, Wakaba helps care for her sister Nozomi (who has a weak heart).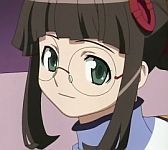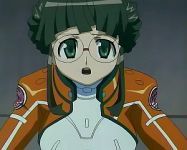 From the anime Uchu no Stellvia, Yayoi is one of the first year students at the space academy and appears to know about everything, mostly because she already attended the academy for six months two years ago until she suffered from a serious accident. She is also one of the more able pilots.
(Dub name: Reanne GRIFFITH)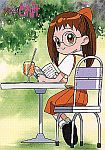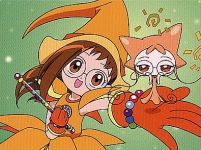 At 8 years old, Hazuki is one of the youngest meganekko on this list. She is one of the three oja-majou of Oja-Majou Doremi (Magical Doremi) with Doremi and Aiko, and her fairy companion is Rere. She has been a friend of Doremi for several years, and has an introverted and shy personality, though she is very smart.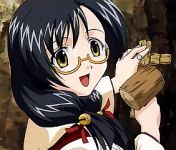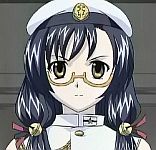 Fukushima Kinu is one of the five mecha manipulators from the PC-game-based TV series Raimuiro Senkitan. When she's not with the Raimu squad aboard the warship Amanohara protecting Japan, or with them in their own private classes, she's usually following her hobby of manipulating voodoo dolls. This is unfortunate for those around her, who often suffer the effects of her voodoo doll manipulation, which Kinu somehow usually misses. She also tends to be a crybaby. And just like the other four fighters in her squad, she has a crush on their teacher, who views the group as his students. Related entries: Ichijouji Sumi, Shima Tsumugi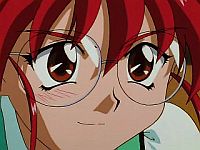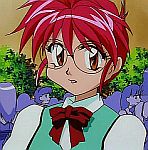 Tsubasa is the roommate of Ruridou Doris (the main character of D4 Princess) at Teito Academy. Related character: Ruridou Doria
---
Full-time Meganekko: A B-G H I-J K L-M N O-R Sa-Se Sh-Su T-W X-Z and nicknames Others A-J Others K-O Others P-Z
Part-time Meganekko: A-K L-R S-Z Others
Other Meganekko Information Needed
Index: By character: A-L By character: M-Z By anime: A-L By anime: M-Z
---